Books for Welsh learners
Written in Wales by Colin Jones, available worldwide from Amazon, Apple iBooks iTunes and Audible
Available in paperback, ebook or audio book.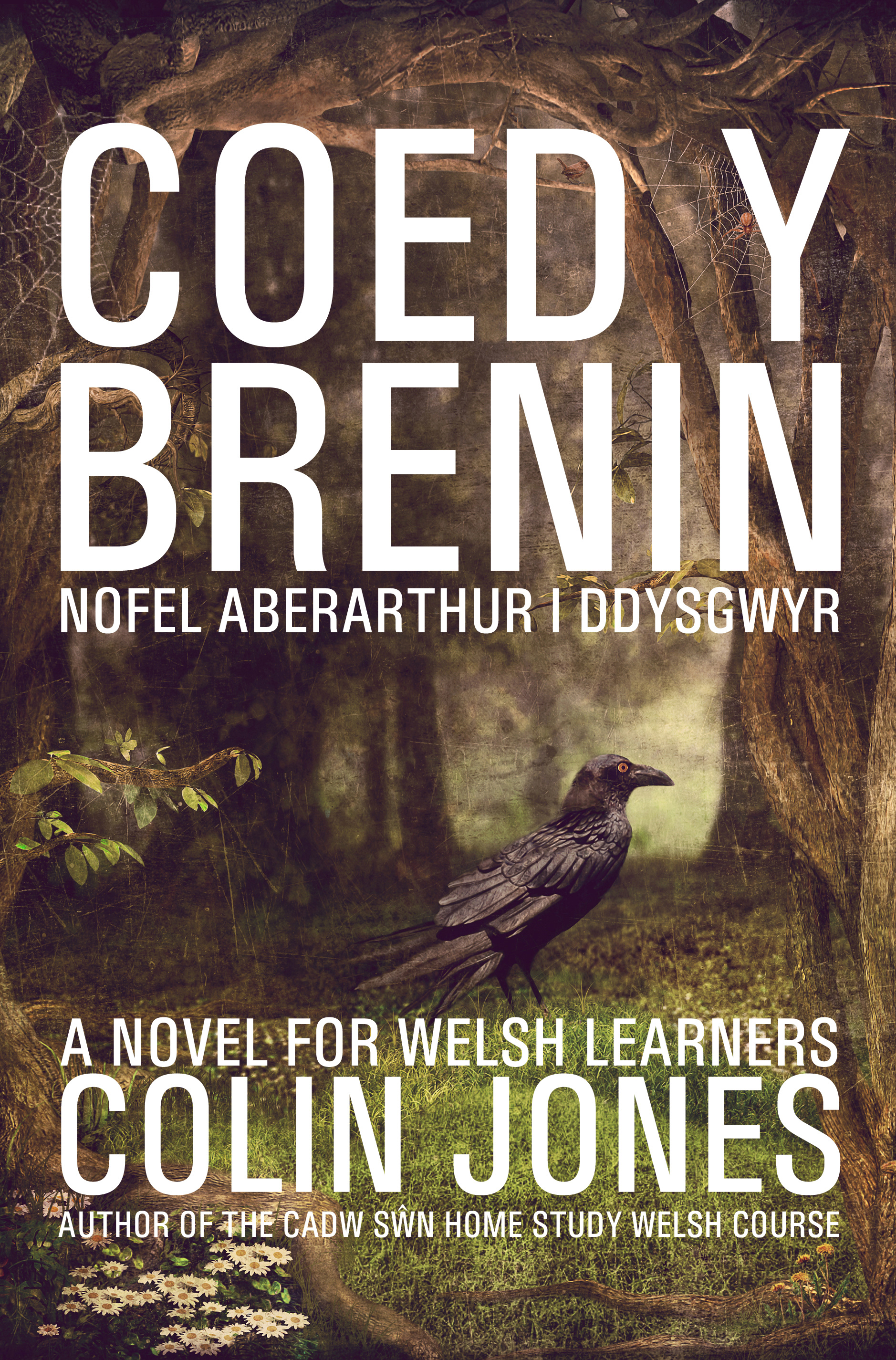 Coed Y Brenin
A novel for Welsh learners, set in the sleepy village of Aberarthur. The book includes helpful notes, and a vocabulary throughout. ​​​​​​​
Croeso i Aberarthur, pentref bach cysglyd yn y De. Mae llawer o bobl yn byw yma, ac mae stori gyda phob un. Credwch chi fi. 
Welcome to Aberarthur, a small sleepy village in the South. Lots of people live here, and each has a story. Believe you me. 
Apparently Aberarthur is a fictional village, in that it exists only in my mind. The funny thing is that as you read this book it will exist in your mind too, but entirely through the medium of Welsh.
Rarebits for Welsh Learners
A miscellany of explanations, idioms, jokes and more to improve and ease your Welsh. A tonic for Welsh learners everywhere.

Suitable for adult Welsh learners of all levels as an informative and entertaining booster. 

Includes: the amazing Welsh Flipper, the best 'cnoc, cnoc' joke ever, idioms for everyday use and more!
Simple Welsh
This short book gives you the basics of Welsh in an effective and efficient way, taking as little time as possible. You can use it if you're a complete beginner, or as a revision aid if you're already on the road to fluency. Or maybe if you just find yourself in a rut, and would like a bit of help moving on. 
The idea is simple; by spending around an hour on this book, with breaks in between chapters, you should be able to master a very simple form of Welsh. A simple form that will let you say what you, or anyone else, is doing, has done, or is going to do, including the negative and question forms. 
The book is broken down into six chapters, each taking around 10 minutes to complete and revise. Each chapter has exercises, together with answers at the back of the book.
Cwm Gwrachod
Croeso i Gwm Gwrachod, cwm bach diniwed yn y De. 
Welcome to Witches' Valley, an innocent little valley in the South. 

Written by the author of the bestselling Welsh learners' novel Coed y Brenin, this book should help you expand and improve your Welsh, while being both interesting and entertaining. 

'The events, people and places in Cwm Gwrachod are imaginary, in that they exist only in my mind. The funny thing is that as you read this book they will exist in your mind too, but entirely through the medium of Welsh.'